New website functionality
The following enhancements and new functionality have been added to the register website.
The previously advertised launch of a news subscription service has been delayed. An update on the timing of implementation of this service will be advised shortly.
Contents
What's new
The What's new link has moved to the foot of the home page.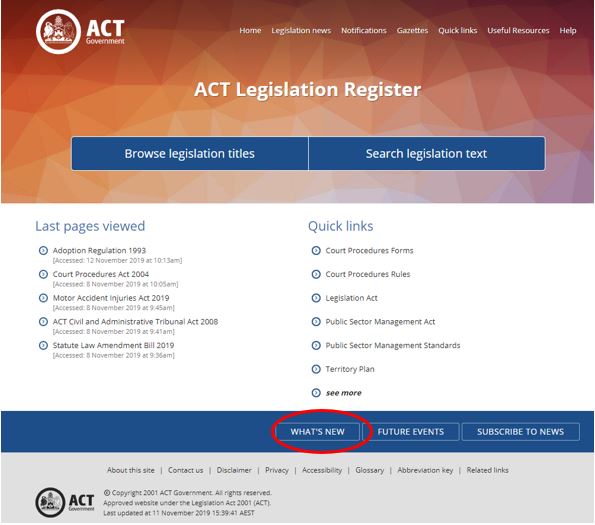 The report is now automatically generated and updated after each upload to the website. It lists legislative events that have occurred in the last 7 days and provides a link to the website page to conveniently navigate to the affected law.
Future events
A new report of Future events has been added to the register website.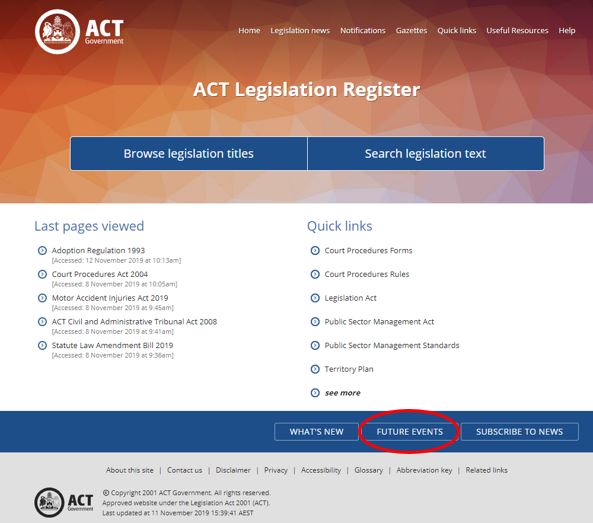 Enter a date to set the report period. A list of known future legislative events is generated. A link to the website page for the affected law is provided where further information about uncommenced amendments, repeals etc is available.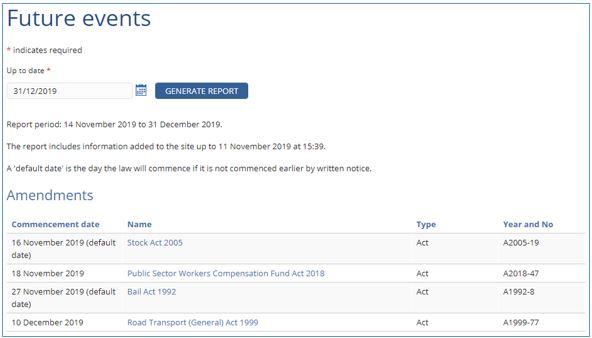 Enhancements to the LAW HISTORY tab
The Law history tab now displays the commencement information for the law along with details of amendments, modifications, expiries and repeal.
This information will be progressively added to the Register.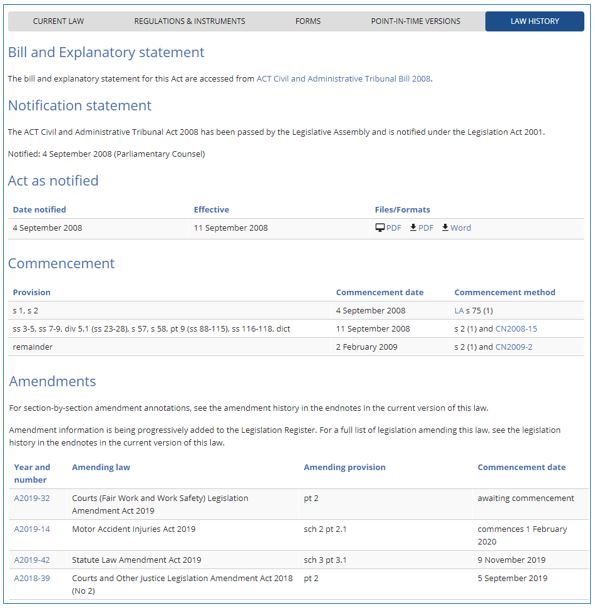 Current bills listing
The listing for current bills has been enhanced and now provides additional information about each bill's presentation date and status in the Assembly.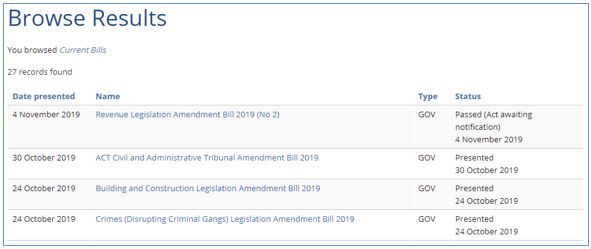 Browse legislation titles default values
The browse legislation titles form has been adjusted to include the default values of Acts and Current to enable users to easily navigate to the selection of an alphabetical letter to browse.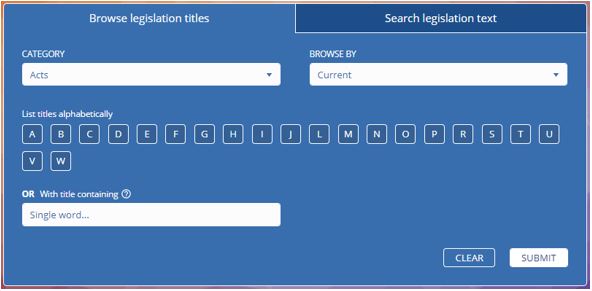 Improved browse
After a browse lookup is executed the Browse legislation titles button now remains available at the top of the browse results page.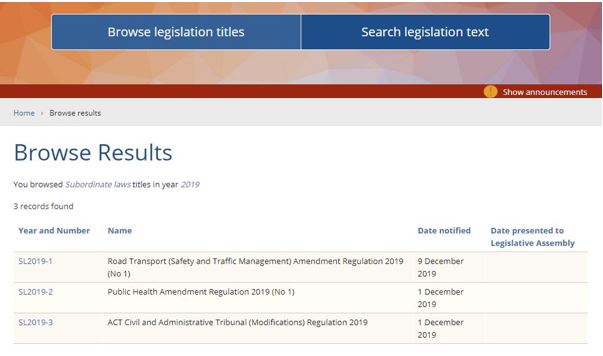 When clicked it retains your previously selected browse parameters to enable a more efficient repeat browse.
Search legislation text default values
The default values in the search legislation text form have been adjusted to only include current Acts.

Item name in browser tab for PDF rendition
The name of the law is now displayed in the browser tab to easily identify the document when multiple items are open. An icon is also included to distinguish the PDF rendition and search rendition.

Point-in-time versions tab
The Historical versions tab has been renamed Point-in-time versions to better describe the material in the tab. The As notified version and the Current version are now included in the listing to improve access for users to all available versions.